DK Medical Systems presented INNOVISION EXII (Elin- T5) Digital Radiography Systems at RSNA 2019.
DK Medical Systems participated in The 2019 Radiological Society of North America (RSNA), RSNA is an international society of radiologists, medical physicists and other medical professionals with more than 54,000 members from 136 countries across the globe. Approximately, 55,000 attendees annually visit to Chicago.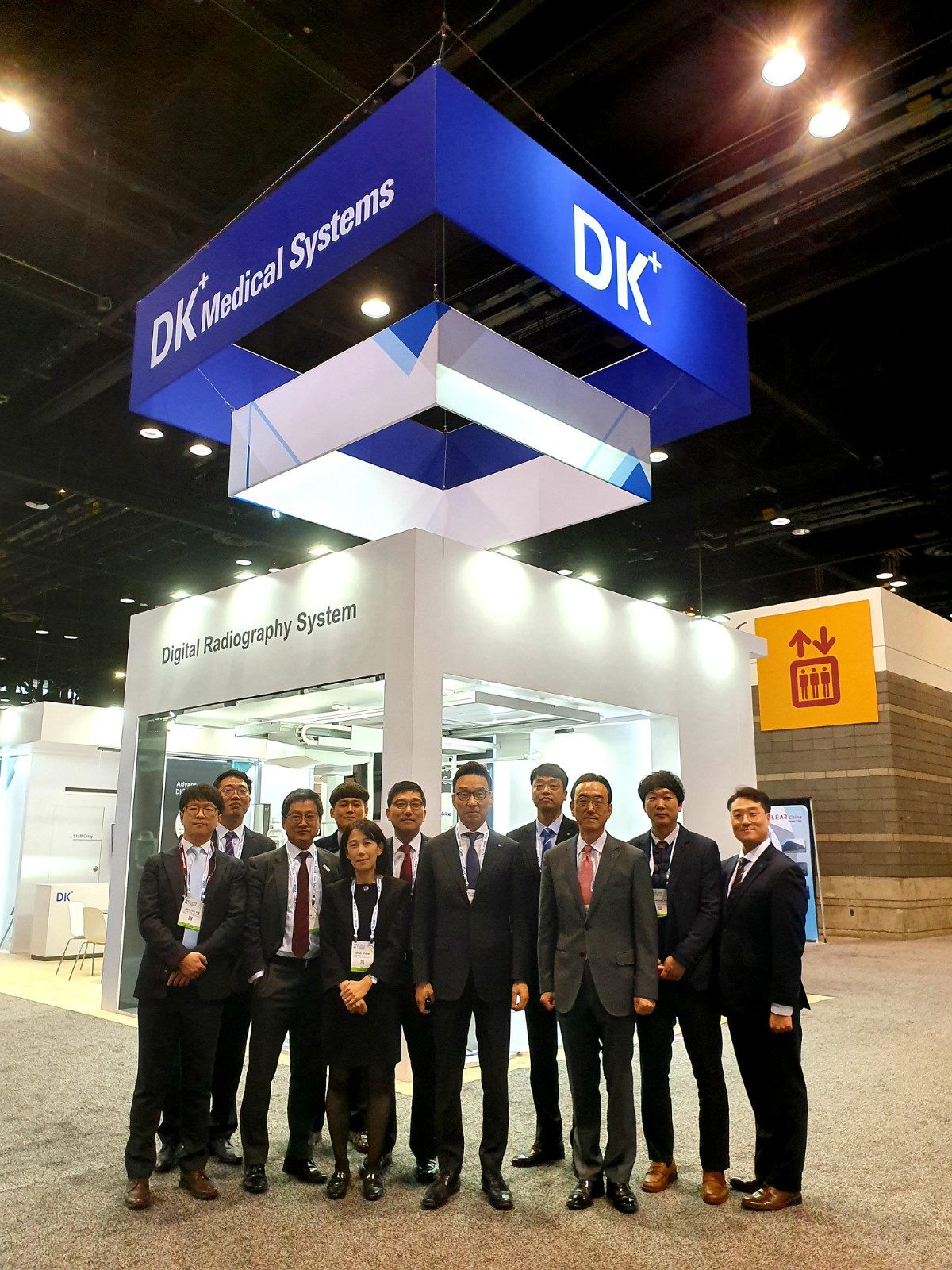 DK Medical Systems received attention especially for ELIN T5. DK introduced the ELIN T5 Digital Radiography (DR), the premier digital radiography system, which has been upgraded with Auto-Stitching and Auto-Positioning Functions based on Automation and Synchronization technology, which is the basis for applying AI technology to X-ray Imaging System. The biggest advantage is the user-friendly interface that emphasizes easily touch operation and maximizes efficiency and safety through rapid diagnosis. This system enables the operator to set it to any position easily, ensuring a high level of performance. Also, we updated the function to take a lateral position with beta rotation, and we redesigned the table as opened for people with wheelchairs. Through the RSNA Exhibition, DK received a lot of attention from North America, Europe and other countries, bringing us another step closer to entering the global market.