DK Medical Systems participated in the 44th 2020 Arab Health.
2020 Arab health was held the World trade center in United Arab Emirates Dubai, from January 28 to 31. Every year, more than 50,000 and 2,200 companies from 70 countries attended this show, and DK was one of the exhibitors.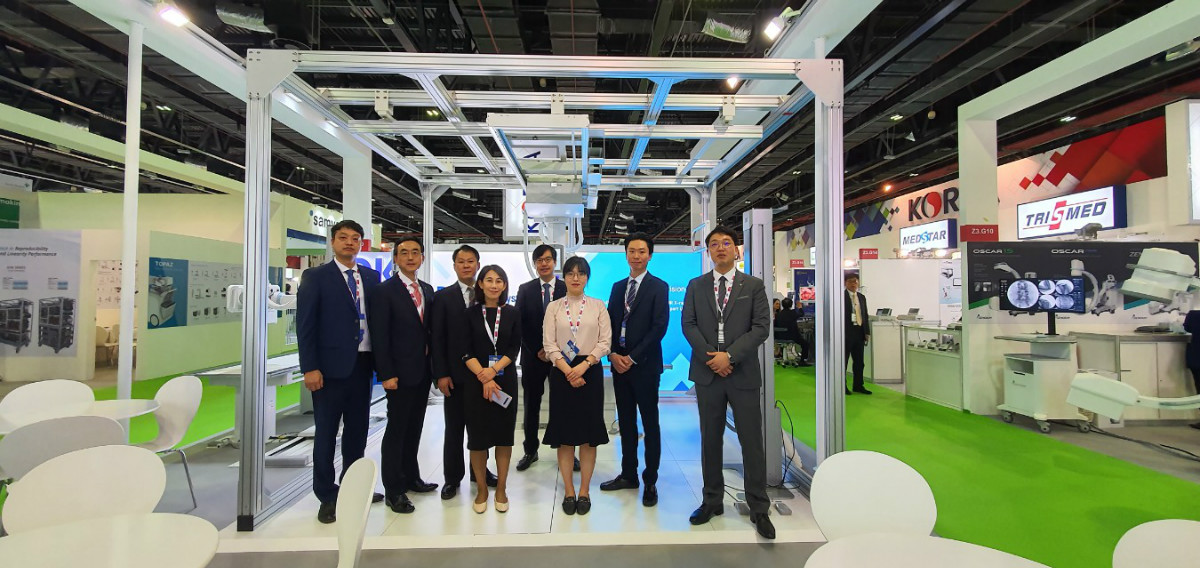 During Arab Health, DK presented the Digital Radiography (DR) SystemsINNOVISION-EXII; this model is the highest model of DK line-up, and was received the many attention. Also, DK presented the PROSTAR (C-arm), ELPO-32 (Mobile), SF-90C to visitor. This System has been developed with convenient functions for users. INNOVISION-EXII (ELIN T5) is the latest flagship DR Systems. It is equipped with the most advanced functions with fancy design. Innovision EXII (ELIN T5) is smoothly and easily synchronized with a Tube Support and Table and provides the auto-positioning function. This system enables the operator to set it any position easily, ensuring a high level of performance. Also, we update the function to take a lateral position with beta rotation, and we redesigned the table as opened for wheelchair person.