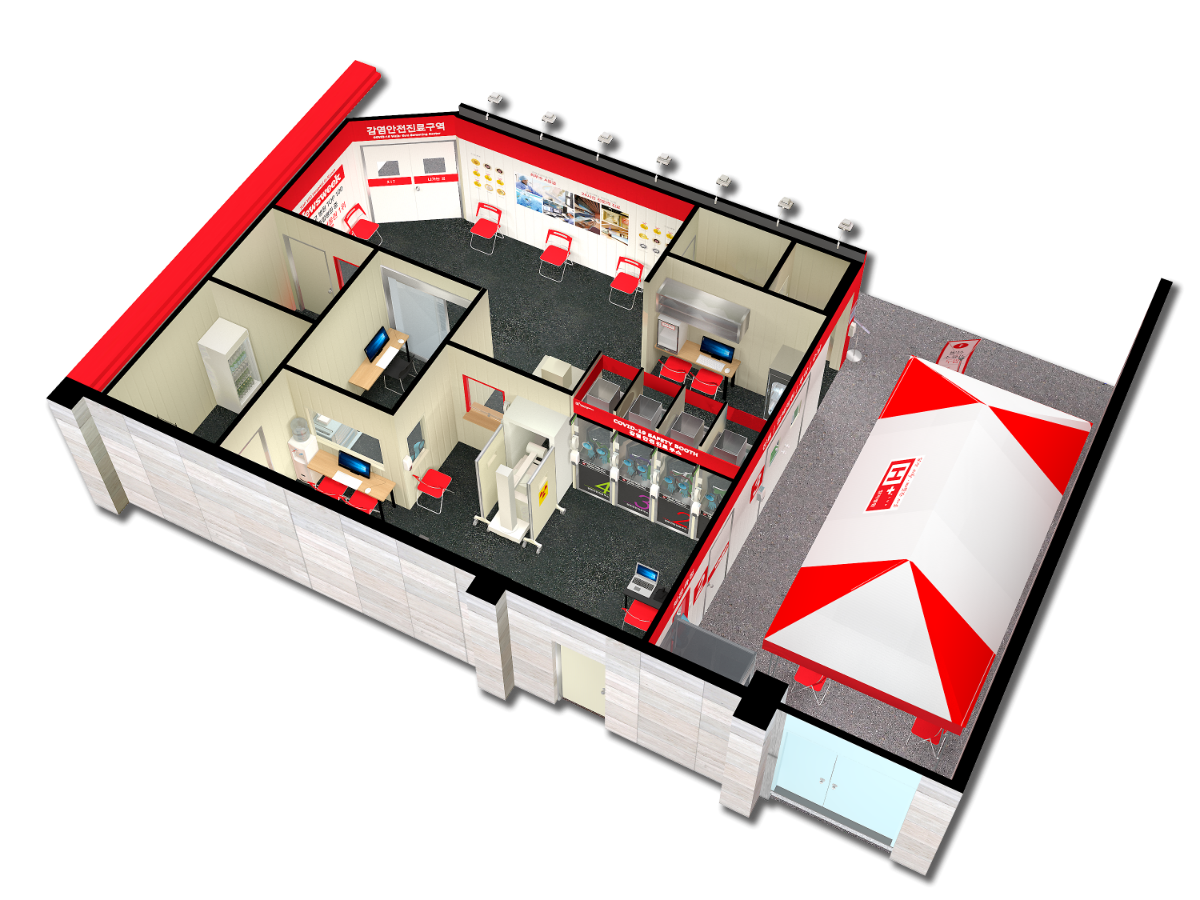 DK Medical System collaborated with in developing walk-thru booth solution to cope with continuous covid-19 era.
H+ Booth is a walk-through solution developed by H+ Yangji Hospital in Korea. This is a method in which the patient enters the 'Infectious Safety Clinic Booth', which is one of the fastest and safest inspections. The medical staff is located outside, and the patient and the doctor are completely separated to conduct a one-stop treatment process such as medical examination and sample collection. The total time required for accepting the subject, electronic questionnaire, waiting, medical treatment, and sampling is 10 to 15 minutes. The medical staff will collect the patient's sample with the glove attached to the booth. In addition, the screening clinic consists of all spaces being indoors, which allows all types of patients to be treated and examined. In addition, an X-ray inspection booth was installed to provide a solution that can be inspected and read immediately in the field.
The 'Walk-through Screening Clinic' was prepared to serve as the role of the Emergency Medical Center's Infection Safety Treatment Area so that patients with suspected COVID-19 infections can be quickly examined.